🠈 Pita Pit 🠊
Pita Pit
Pita Pit is an expanding chain of fast food restaurants that was founded by John Sotiriadis and Nelson Lang of Kingston, Ontario in 1995.
The restaurant's goal is to produce a health fast food cuisine that includes Philly Steak Sandwiches and fresh pita sandwiches. The restaurants are often located near colleges.
The USA Headquarters are located in Coeur d'Alene, Idaho. The site PitaUSA.com lists restaurants in the US and PitaPit.ca has information about Canadian stores.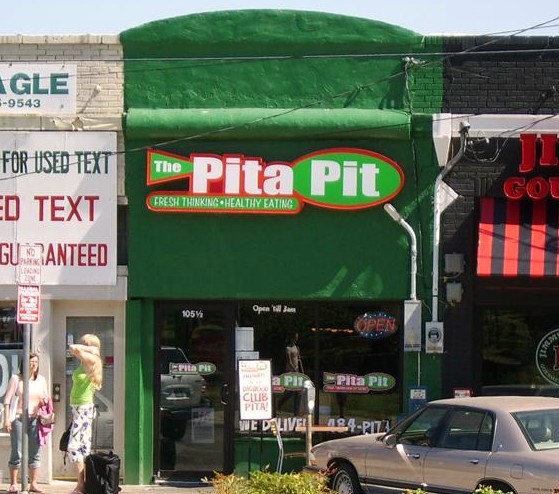 References:
Wikipedia - Pita Pit (Drawn 8/18/2017)
Directory Listings: